Kubota Gardens Natural Area - Kubota Natural Area Restoration01/21/2019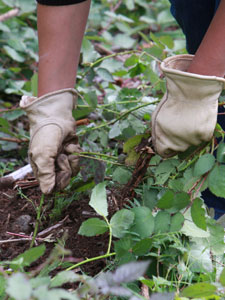 Activities
Come celebrate Martin Luther King's commitment to community service by joining friends and neighbors to remove invasive ivy in the Kubota Gardens Natural Area.
Open to the public
Adults only
1 out of 20 volunteers registered.
What to Bring
Snacks, water, layers of clothing, rain gear
Where to Meet
Meet on Ruggles Street under the powerline right of way. (near 51st & Ruggles). There is limited parking so car pooling is encouraged. The road provides access to a private residence so please respect property boundaries.
Where to Park
On shoulder of Ruggles under powerline Right-of-Way. Do not block driveway.