Rainier Beach Urban Farm & Wetland - Wetlands Restoration and Community ...03/29/2019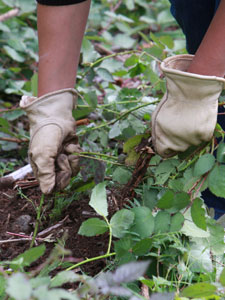 Activities
Help create a wetland wonderland at Seattle's largest urban farm! Join Tilth Alliance staff, neighbors and a longtime community crew of East African seniors. We'll enjoy a healthy and delicious community lunch at noon, so please bring a small donation or a dish to share. Children, youth and families welcome!
Open to the public
All ages OK
0 out of 25 volunteers registered.
What to Bring
Dress for work and the weather: long pants,long-sleeved shirts, rubber boots or sturdy shoes, and rain gear. Tools, gloves, and water will be provided, but bring a water bottle and any snacks you'd like.
Where to Meet
We're at 5513 S Cloverdale St in Rainier Beach. Sign-in at the greenhouse near the parking area (look for signs) and look for the group circle-up in front of the greenhouse or the classroom building.
You can also enter the site through the walking gate in Beer Sheva Park. Walk north to the back of Beer Sheva Park toward the chainlink fence on the east edge. Look for a large metal gate and walk toward the greenhouse and parking area.
For public transit, the farm is a 20 minute walk from the Rainier Beach light rail stop at MLK & Henderson, and can also be reached via bus route 106.
Where to Park
Limited parking is available on-site and neighborhood parking is also available. Please carpool, bike or take public transportation if you can.