Roxhill Park - Roxhill Park Cleanup Crew10/12/2019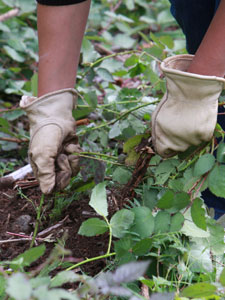 Activities
Join us on the 2nd Saturday of the month to meet neighbors, remove invasive plants, and clean up litter. The park covers a large area including a bog/wetlands and we are always looking for more hands to help keep the park beautiful for the whole community.
Open to the public
All ages OK
6 out of 10 volunteers registered.
What to Bring
We have gloves, buckets, wheelbarrows, trash bags and pickers. Please bring your own garden gloves and pruning shears if you prefer.
Where to Meet
Meet near the restrooms/parking area along 29th Ave SW and Cambridge.
Where to Park
Parking lot on 29th Avenue SW.
Route 21 and the C Line have bus stop at the north end of the park.