Yesler Creek Headwaters - Weeding in Yesler North05/31/2019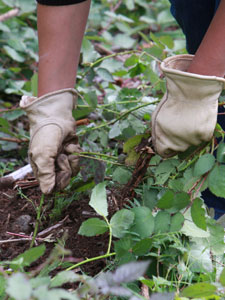 Activities
Weedin till we drop!
Open to the public
All ages OK
0 out of 20 volunteers registered.
What to Bring
Dress for the weather, sturdy shoes or boots and bring a water bottle
This area is fairly open so bring or wear sunscreen so you don't get wrinkly in old age.
We'll have tools, gloves and a mid-AM coffee break
Where to Meet
We'll meet at the JoBox directly south and to the east on the Trail of Metropolitan Market, 5250 40th Ave NE, Seattle 98105.
The area we are working is not easy to find so if you are there after 8:40AM there will be maps at the Jobox and you can call 206-200-9669 for help
Where to Park
Parking around the Market, but not in the market --- 90 min parking limit there.