Seward Park - Midsummer Restoration Event at ...08/17/2019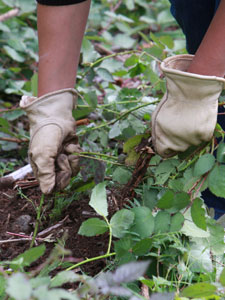 Activities
We will be whacking any and all weedy invasives that are are trying to come up through our newly mulched restoration area. Any areas near the restoration area that are also showing stress from invasives will be dealt with!
Open to the public
All ages OK
8 out of 25 volunteers registered.
What to Bring
Clothing appropriate for the weather. Sturdy, closed-toe footwear. Water will be provided.
Where to Meet
UPPER parking lot in Seward Park immediately adjacent to Picnic Shelter #3.
Where to Park
There is ample parking near Picnic Shelter #3.