Lawton Park - Lawton Park in July07/16/2019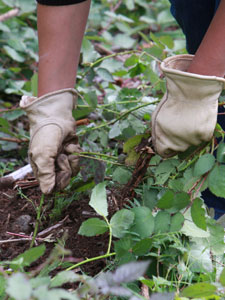 Activities
enjoy the outdoors at Lawton Park, building debris piles, removing ivy and other invasive plants then hopefully casting some seeds to grow in this charming place. We may mulch and trim plants from the trail too
Open to the public
All ages OK
4 out of 8 volunteers registered.
What to Bring
water and a snack. Please wear outdoor work clothes with long sleeves and long pants + sturdy closed toe shoes. Bring garden gloves if you want, or we can provide them
Where to Meet
near the toolbox about 100 yards along the paved path from the south entrance by the Brittany House Apartments 3721 27th Pl W.
Where to Park
street parking or metro bus lines #24 31 or 33
Date & Time
July 16, 2019 10am - 1:30pm
Contact
Barbara Downward
swordfern@hotmail.com
Barbara's cell day of event only 206 617 0543
Extra Info
View
Site Map