Madrona Park - Madrona Woods Fall Planting11/09/2019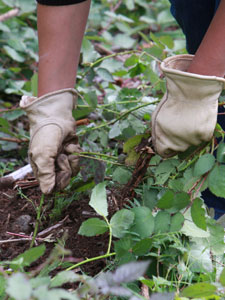 Activities
Join us to plant native plants in Madrona Woods.
Open to the public
All ages OK
19 out of 20 volunteers registered.
What to Bring
Wear sturdy shoes and weather appropriate layered clothing. You should be OK with everything you wear getting dirty. We provide tools, drinks, and snacks. To be extra prepared, please bring a filled water bottle.
Where to Meet
Madrona Woods is due east of downtown Seattle, next to Lake Washington. We will meet at the kiosk at 38th and Marion (works as GPS destination). If you get lost call Peter Mason at 206-388-6490.
Where to Park
Park on 38th near Marion, or on Marion near 38th.