Kingfisher Natural Area on TC - Fall planting with Girl ...12/15/2019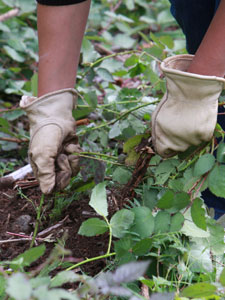 Activities
We will be hosting a local Girl Scout troop for fall planting, mulching and removal of invasive species. Neighbors and the public are welcome to join.
Open to the public
All ages OK
14 out of 40 volunteers registered.
What to Bring
Water
Rain gear
Layered clothing
Sturdy shoes or boots
Garden gloves for smaller hands
Where to Meet
Meet at the orange job box near the trail head off 17th Avenue.
Where to Park
17th Ave NE & 104th Street
Park entrance is South of the light pole at the corner.
Please do not park on the driveway/trail
Please be mindful of neighbors driveways