Jackson Park Golf Course - Plant those native plants!11/22/2020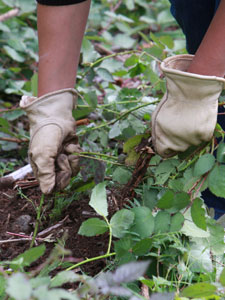 Activities
Native plants? Check. Rainy Season? Check! Mulch pile? Check!
Let's get planting!! Make sure you read and follow the Covid19 requirements - especially, wear a mask and bring your own lunch and water and gloves, please!
Open to the public
All ages OK
4 out of 5 volunteers registered.
COVID Guidelines
Before attending this event, please watch our COVID-19 Volunteer Event Safety Video - GreenSeattle.org/COVIDvideo

Arrive wearing your cloth face covering. You will be expected to keep it on through the entire event. If you forget a mask, extras will be available. Unfortunately, we are unable to provide water and snacks during our events. Please come prepared with your own water bottle and food. You are welcome to bring your own hand sanitizer, work gloves, and specific tools applicable to the tasks outlined in the work plan below (please no power equipment). We will also supply gloves, tools, hand sanitizer, well as sanitation spray for tools.
What to Bring
Be pandemic prepared! Mask, of course, but also bring lunch, water, gloves. And the usual weather appropriate clothes and shoes that you don't mind getting muddy!
Where to Meet
Meet next to the white metal sculpture near the corner of 11th NE and NE 135th. We will go to the work site from there.
Where to Park
You can park in the golf course overflow lot, right there.