Dr. Jose Rizal Park - Forest Restoration10/16/2021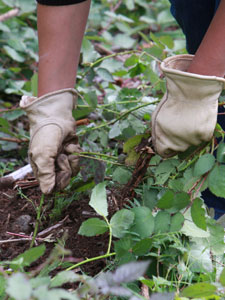 Activities
We'll be removing invasive plants from established evergreens that are now 12 ft tall. During the pandemic, ivy, clematis, and some other plants re-established, so we'll remove them, improve survival rings, and organize compost piles. All tools will be provided; if you prefer your own gloves, please bring them. Suitable gloves will be available.
Open to the public
Adults only
4 out of 10 volunteers registered.
What to Bring
Dress appropriately. Good sturdy shoes.
Where to Meet
Dr. Jose Rizal Park (1008 12th Ave. S), middle of the parking lot, by the benches and a big cottonwood tree.
Where to Park
In the park. Street parking available.