Thomas C. Wales Park - Upper Field Blackberry Removal10/22/2022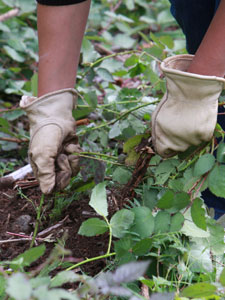 Activities
We'll work on pruning and digging up blackberries in the upper field of the park.
Open to the public
All ages OK
4 out of 12 volunteers registered.
What to Bring
Reusable water bottle
Long sleeves and long pants (to protect from thorns)
Sturdy shoes
Where to Meet
We'll meet at the lower entrance to the park on 6th Ave, just off Dexter Ave, before waling up to the upper area.
Meeting Location Map
Where to Park
There is free unlimited parking all along Dexter Ave.