Harrison Ridge Greenbelt - Bird Habitat Consultation01/26/2023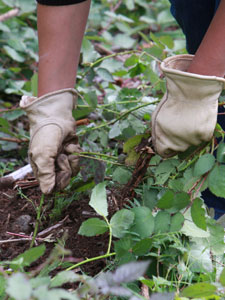 Activities
We will observe the great restoration work done in the Harrison Ridge Greenbelt and assess future restoration challenges. We will explore where birds prefer to nest and what time of year to be cautious with regards to nest disruption. The presence of raptors in the greenbelt will be a focus of discussion.
Open to the public
All ages OK
8 out of 20 volunteers registered.
What to Bring
Clothing suitable for the weather. footwear appropriate for possible muddy conditions. Binoculars if you have them but are not a neccessity.
Where to Meet
Entrance to Harrison Ridge Greenbelt on 32nd St E.
Meeting Location Map
Where to Park
Side streets near the Greenbelt.