Discovery Park - Saving Trees From Ivy …03/24/2023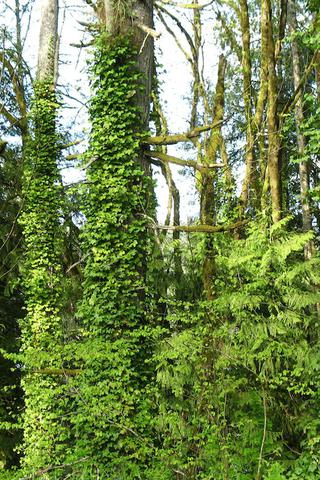 Activities
Ivy in trees really stands out in deciduous trees this time of year so now is the time to prevent it from blooming and spreading its seed to the rest of the park. The task of making survival rings to save our trees is amazingly effective and satisfying. For a quick description of the job, you can watch the training video at: click here

We will be working out of sight of the meeting location so please be on time or give me a call if you are late.
Open to the public
Adults only
6 out of 7 volunteers registered.
What to Bring
Bring work gloves, water to stay hydrated and sturdy boots. Dress for the weather with layers.
Where to Meet
Meet at the large black cistern 800' west of the large white radar tower, on the west end of the parade grounds. 47.657661, -122.416956
This is a 10 minute walk from the south parking lot (please allow enough time to walk to and from the meeting site).
Meeting Location Map
Where to Park
south parking lot