Pritchard Island Beach - Monthly work party07/08/2018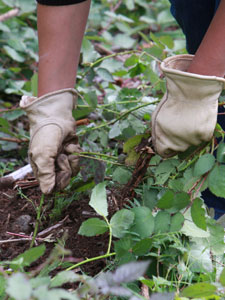 Activities
We'll continue removing bindweed and buttercup from our newly planted natives in the meadow.
Open to the public
All ages OK
1 out of 20 volunteers registered.
What to Bring
Bring sunscreen, insect repellant a snack and plenty of water and possibly a swim suit. If it's a warm day the beach is great for a swim after the work party.
Where to Meet
We'll meet in the meadow adjacent to the grass lawn.
Where to Park
Parking lot at the park