Green Lake Park - Give Native Plants a …01/13/2018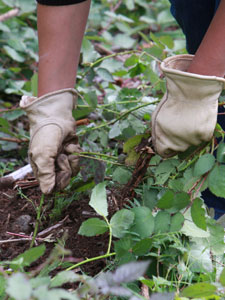 Activities
Join Green Lake Stewards for the first work party of the year at Green Lake! We'll be continuing the mulching and planting that we started toward the end of last year. If there is time, we might also continue pulling out English ivy.
Open to the public
All ages OK
13 out of 20 participants registered.
What to Bring
Since it might be raining and chilly, wear sturdy shoes and warm clothing. If you have a favorite pair of work gloves, bring those along but we do provide tools and gloves.
Where to Meet
We will meet at the south end of Green Lake, just a bit east of the Aqua Theater. Look for the large mulch pile.
Where to Park
There is free parking behind the Aqua Theater and across the street.