Martha Washington Park - Martha Washington Park Restoration01/14/2018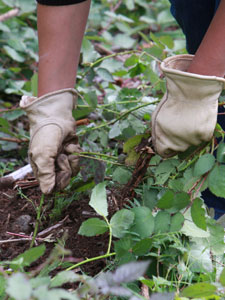 Activities
Join us as we work to restore this Native American site and its historic White Oaks. We will be removing invasive plants, tending new plantings, watering and/or doing whatever is needed.
Open to the public
All ages OK
9 out of 10 participants registered.
What to Bring
Sturdy shoes, clothes appropriate for the weather and for outdoor work. water and a snack.
Where to Meet
At the East end of Warsaw St. If you arrive late, please look for us in the forested areas, the park is small, you should be able to find us easily.
Where to Park
on street