St. Marks Greenbelt - Refresh and Restore04/21/2018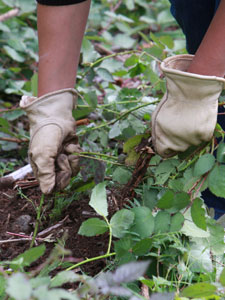 This event was canceled
Activities
This is a beautiful place to spend your Saturday morning restoring your nearby urban forest. Help us with monthly tasks and provide your mind and body with refreshing nature. In addition to working with us, you can talk a walk and tour the acres of towering Big Leaf maples and sword ferns. If you are lucky you'll see a coopers hawk or two!
Open to the public
All ages OK
1 out of 2 participants registered.
What to Bring
Layers of dirt-friendly clothes + rain coat, closed toed waterproof shoes, water and a snack. We provide tools, gloves, plants and instruction.
Where to Meet
At the St. Mark's Greenbelt trail sign on the south edge of the St. Mark's Cathedral parking lot. The Cathedral address is: 1245 10th Ave. E.
Where to Park
Parking is available in the St. Mark's Cathedral parking lot located at 1245 10th Ave. E.