Ravenna Park - Planting in the. Ravine01/15/2018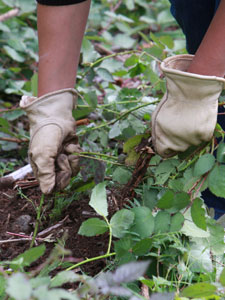 Activities
Best time for planting. Give the plants a good start in the ravine.
Open to the public
All ages OK
21 out of 12 participants registered.
What to Bring
Water. Snacks if you need them. Sturdy shoes or boots that you don't mind getting dirty. Rubber boots may help if you have them. Layers of clothing to adjust to work and weather, including long sleeved shirt and pants. Gloves and tools provided.
Where to Meet
Meet at the kiosk and toolbox at the southeast end of the park. Look into the park from NE 55th Street near the intersection of NE 55th Street and 25th Ave NE. You will see the softball field. The kiosk and toolbox are just beyond that field. Bus routes 74 and 372X serve this location.
Where to Park
Street parking or there is a small parking lot at the bottom(east end) of RAVENNA BOULEVARD and towards the park, on NE 58th Street(an alley).