Orchard Street Ravine - Orchard Street Ravine Monthly …07/14/2018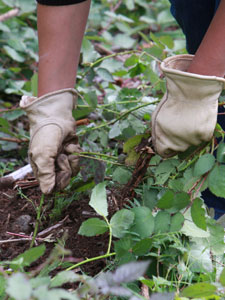 Activities
Join us for a community work party restoring and preserving our native forest. Yummy treats and beverages will be provided.
Open to the public
All ages OK
9 out of 20 volunteers registered.
What to Bring
Bring gardening gloves and your favorite garden tool. If you need them, we have extras.
Where to Meet
Turn east from California Ave SW onto SW Orchard Street. Go 4 blocks up the hill until the street dead ends at the park. Meet in the parking lot.
Where to Park
In the parking lot.
Date & Time
July 14, 2018 9am - 1pm
Contact
Liann Sundquist
liann@oz.net
None
Extra Info
View
Site Map
Event Safety Measures
For more information on what to expect during your Green Seattle Partnership event, including current COVID-19 safety measures, please visit:
greenseattle.org/get-involved/volunteer