Dr. Jose Rizal Park - Day of Caring09/14/2018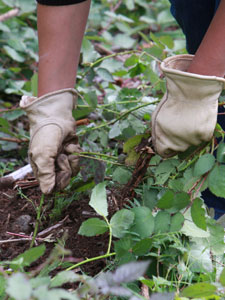 This event was canceled
Activities
We'll be cleaning up one of Seattle's and the Green Seattle Partnerships best view areas at Dr. Jose Rizal Park. This will include removing invasive plants, trimming back undergrowth and saplings to increase visibility, and removing litter.
Open to the public
All ages OK
0 out of 20 volunteers registered.
What to Bring
Long pants, long-sleeved shirt, good shoes.
Where to Meet
Middle of the parking lot, by the benches, next to the cottonwood tree.
Where to Park
In the park, on the street. Parking signs will be provided.