Roxhill Park - Roxhill Park Cleanup Crew10/13/2018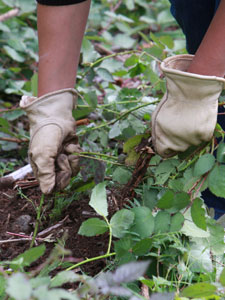 Activities
Join us on the 2nd Saturday of the month to meet neighbors, remove invasive plants and clean up litter. This parks covers a large area and we are always looking for more hands to help keep the park beautiful for the whole community. We will have a group sweeping the grounds for litter/garbage and a group working on the plants.
Open to the public
Adults only
10 out of 20 volunteers registered.
What to Bring
Garden gloves and pruners/clippers, if you have them
Where to Meet
Parking Lot in front of restrooms
Where to Park
Main Parking Lot on 29th.