SW Queen Anne Greenbelt - Weeding and planting party01/21/2019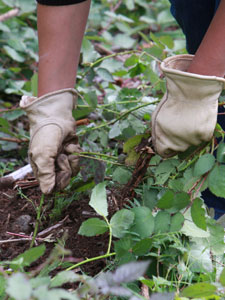 Activities
We will be clearing some invasive plants and planting some native plants as we get to know other people in the community better.
Open to the public
All ages OK
70 out of 50 participants registered.
What to Bring
Clothes to keep you warm and dry, water (refillable) and a snack. We will provide tools and gloves.
United Way Volunteers_ We do not supply a lunch. We will stop to have snacks and/or lunch and talk a little bit about the MLK Holiday and Service while eat at about 12:30 pm.
Where to Meet
By the black gate at 12th W and W. Blaine
Where to Park
Street parking is available.