Seward Park - Community Restoration Event12/08/2018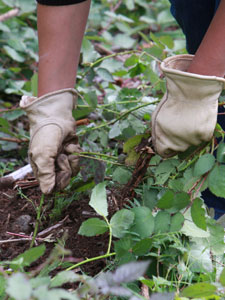 Activities
We will wrap up the 2018 restoration season by doing a final weed-through of our replanted areas followed by a native plant walk.
Open to the public
All ages OK
12 out of 20 volunteers registered.
What to Bring
Make sure you dress for the weather! Boots are great, but any closed toe shoes will work as long as you're OK with getting them wet and dirty. We'll provide the tools and the work gloves. And make sure to bring your water bottle, we will have a large bottle on hand for re-fills.
Where to Meet
We will meet at picnic shelter #3 in Seward Park. The best way to get there is to drive into the park, past the Audubon Center (large Tudor-Style house) and up the hill into the park. Turn right at the first parking lot entrance and you will see picnic shelter #3. We will meet over near the restrooms.
Where to Park
Parking is available at picnic shelter #3.