Colman Park - Invasives removal and planting ...01/12/2019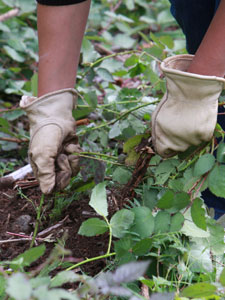 Activities
We still have quite a few native plants left to get into the ground! We will spend this event clearing some remaining space from ivy and blackberry so that we can replace it with native trees, shrubs and ground-cover.
Open to the public
All ages OK
8 out of 15 volunteers registered.
What to Bring
Please bring good leather gloves if you have them. Warm and waterproof clothing is also a must! We will be working outdoors the entire event, and as weather can be unpredictable please plan accordingly.
Bring a water bottle and any snacks you may need, though we will have some water and some small snacks available as well.
Where to Meet
Please meet us at the kiosk in the parking lot on the east side of the park. The parking lot is right along the shores of lake Washington and off of lakeside avenue. Please do not get this confused with the Mt Baker Beach parking lot just south of us!!!
Where to Park
Parking lot should have ample parking. If lot is full, however, please park south in the Mt Baker lot and walk up to meet us (a couple hundred yards distance).