Colman Park - Invasive Plant Removal03/09/2019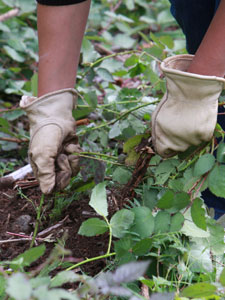 Activities
Please come help bring on spring in Colman Park! We will be taking advantage of the low vegetation to tackle invasive species removal in the park before the spring weather lets them grow and take over!
Open to the public
All ages OK
4 out of 20 volunteers registered.
What to Bring
Weather appropriate clothing (warm and dry), good shoes and leather gloves if you have them. We will be dealing with some plants that have sticklers so leather is helpful, but if you don't have gloves we can loan you a pair of gardening gloves.
Where to Meet
Please meet us at the kiosk in the parking lot on the east side of the park. The parking lot is right along the shores of lake Washington and off of lakeside avenue. Please do not get this confused with the Mt Baker Beach parking lot just south of us!!!