Fauntleroy Creek Ravine - Fauntleroy Creek Ravine Restoration03/02/2019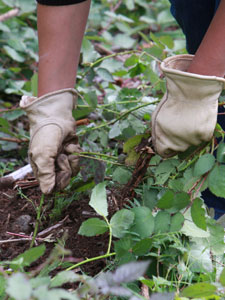 Activities
A great opportunity for restoration planting along lower Fauntleroy Creek, our West Seattle Salmon spawning gem. Enjoy the creekside environment, bird life and views of the sound and mountains. Plant trees, shrubs and ground cover in the creek side riparian area.
Open to the public
Adults only
1 out of 15 volunteers registered.
What to Bring
Work gloves, sturdy shoes (flat but uneven ground), lunch, any favorite tools and rain gear-hopefully not needed. Refreshments will be provided.
Where to Meet
Home of Judy Pickens
4539 SW Director Pl
Seattle WA 98136
Patio area at end of long driveway at the west end of the street.
Where to Park
SW Director Pl is a dead end street with no parking. Parking is available on 45th Ave SW which intersects SW Director, and on some side streets to the north.