North Beach Park - North Beach Park02/23/2019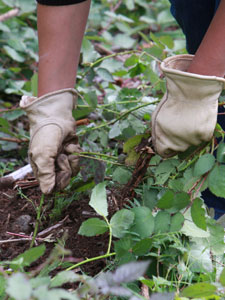 Activities
Spend a brisk Saturday morning in this urban forest as a harbinger of spring. We will remove some ivy that is sneaking back into areas that we planted a couple of years ago. And of course admire the first signs of new growth such as Indian Plum and skunk cabbage.
Open to the public
All ages OK
1 out of 16 volunteers registered.
What to Bring
This area is somewhat wet so wear waterproof boots. All tools and gloves will be provided.
Where to Meet
Gather at park entrance at intersection of NW 90th St and 24th Ave NW
Where to Park
Park along NW 90th St. Or take bus #40 or #45 to corner of NW 85th St and 24th Ave NW