Herrings House Park (Tulaltx) - McClure Middle School Field ...03/19/2019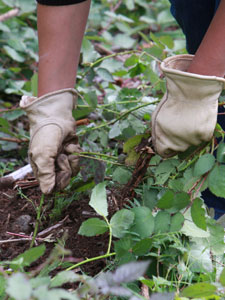 Activities
Students will gain cultural, historical and environmental understanding of the importance of the Duwamish River and the Duwamish Tribe through hands on native crafts, lecture and touring the river's salmon habitat which they will also help in improving the quality of salmon habitat by mulching.
Private Event
All ages OK
0 out of 90 volunteers registered.
What to Bring
Please wear comfortable, weather appropriate work clothes with footwear that is appropriate for walking on paths. Bring a water bottle, lunch and work gloves if you have them.