Genesee Park and Playfield - North Genesee Park Forest …03/09/2019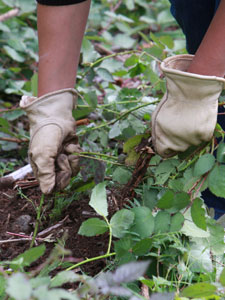 Activities
Please to join us from 9:30-12:30 @ Genesee Park for a forest restoration work party. Get outside for a few hours to pull ivy and dig blackberries to get this forest in shape for new plantings next Fall. Bring the kids, of course! More details are below.
Open to the public
All ages OK
11 out of 20 volunteers registered.
What to Bring
Please bring a water bottle and dress for the weather, including sturdy shoes and long sleeves to protect against blackberry thorns.
Where to Meet
Meet near the picnic pavilion on the meadow side of the park, north of Genesee St., towards Lake Washington. Look for the blue tent. (if you are by the soccer fields you are in the wrong part of the park!)
Where to Park
You can park in the gravel lot off Genesee St. near the Parks Maintenance Bldg or along 43rd Ave. If traveling by bus, the 50 is your best option.