Lawton Park - Lawton Park on St ...03/17/2019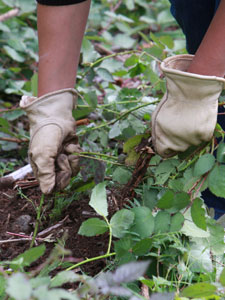 Activities
celebrate the coming of spring and the end of winter in the greening forests of Lawton Park. We will continue winter maintenance projects and plant some trees and shrubs from the King conservation district.
Open to the public
All ages OK
11 out of 16 volunteers registered.
What to Bring
water and a snack. Please see "what to expect" at a GSP event on the web site.
Where to Meet
near the tool box where the trail from 25th ave w meets the paved path thru the park reference address 3721 27th Pl W, the Brittany House apartments
Where to Park
street parking and near the #24,33 and 31 Metro bus routes
Date & Time
March 17, 2019 12pm - 3:30pm
Contact
Barbara Downward
swordfern@hotmail.com
Barbara's cell day of event 206 617 0543
Extra Info
View
Site Map