Seward Park - Earth Day Event04/20/2019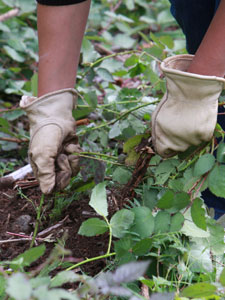 Activities
Mulch-o-ramma in Seward Park. Come spread the LOVE (mulch that is) with us as we transform a former blackberry patch into an area ready for new planting.
Open to the public
All ages OK
28 out of 25 participants registered.
What to Bring
Clothing appropriate for the weather. Footwear appropriate for wet conditions.
Where to Meet
Meet at picnic shelter #3 in the UPPER loop road at Seward Park.