Jefferson Park Horticulture Center (HORT) - Let's get ready for ...04/25/2019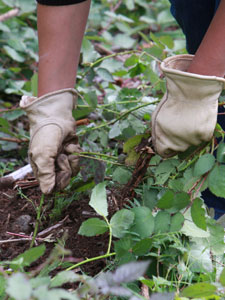 Activities
Did you know the deadline for ordering plants for this Fall is May 15th?? Don't worry if this is news to you because we're here to help! This workshop will help you decide which plants will work best for your restoration site. To get the bigger picture, Nelson Salisbury, an EarthCorps Senior Ecologist, will talk to us about restoration planning and site assessment considerations that'll begin your journey to find the right plants for your restoration site. He will be followed by Eric Sterner, a Seattle Parks Plant Ecologist, who will walk us through what plants are available to order, highlighting characteristics that are beneficial for certain forest types. And if that wasn't enough, at the end of the workshop we'll get a tour of the Seattle Parks and Recreation greenhouse to get a sneak peak of our future plants for this fall.
Private Event
Adults only
23 out of 30 volunteers registered.
What to Bring
A notebook and pen. For extra credit, fill out the Forest Steward Annual Planning Workbook. You can find it attached to this event.
Where to Meet
Jefferson Horticultural Center - 1600 S Dakota St, Seattle, WA 98108
Where to Park
If you drive, you can park in the 1600 S Dakota St, Seattle, WA 98108 parking lot or you can find street parking along 16th Avenue South. Several buses service this area - routes 36, 60, 50, 107.