Cheasty GS: Cheasty Blvd - Habitat Consultation04/09/2019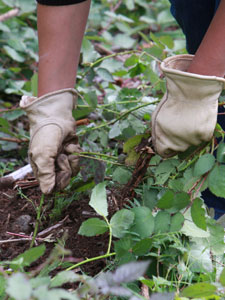 Activities
Join Seward Park Audubon Naturalist Ed Dominguez on a tour of Cheasty Greenspace with the lens of bird habitat. Ed will show participants how to identify species/types of birds are using the park, how to be considerate of birds while also moving forward with restoration, and suggestions for improved habitat. These consultation are open to all Forest Stewards, so come meet some fellow Stewards and experience another restoration project.
Open to the public
All ages OK
6 out of 20 volunteers registered.
What to Bring
Wear comfortable clothing and shoes that are good for walking in the woods.
Bring a water bottle, notepad/pen for taking notes.
Where to Meet
The map above is not accurate. Please follow these directions:

The entrance to the site is from the Hanford Stairs which are east of the intersection of 25th Avenue S and S Hanford ((98144 -Beacon Hill) If you park on 25th S or S Hanford, walk halfway down the stairs; there will be signs that will direct you to the work area. (You can use 3212 25th Ave S on your GPS. The stairs are at the north end of that block)

You can also reach this site by light rail. (Get off of the Mt. Baker station. The road to the south of the station will curve and go past the Hanford Stairs. There will be an event sign showing you where to turn to go up the stairs.) The site is an 8 minute walk from the Mt. Baker station.
Where to Park
There is street parking in the neighborhood on 25th Ave S. The park is also very close to the Mt Baker Lightrail Station, so consider taking public transit.