Roxhill Park - Duwamish Alive! Orca Earth …04/20/2019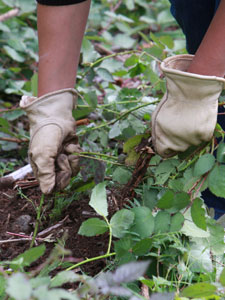 Activities
Celebrate Earth Day with Duwamish Alive! Become a champion for our Puget Sound Orca and urban wildlife by helping improve our natural habitat sites which support the salmon that Orca depend upon. The Green-Duwamish Watershed is home to 5 species of salmon which spawn in its streams and creeks including the threatened Chinook Salmon that are the primary food for the Southern Resident Orca. By helping to improve and maintain the health of our natural areas, you are also improving the air and water quality throughout our watershed.
Open to the public
All ages OK
1 out of 4 participants registered.
What to Bring
Gloves, rain gear (but it should be sunny!), boots
Where to Meet
Roxhill Park - 29th and Cambridge. Meet at the back end of the comfort station.