Warren G. Magnuson Park - Beavers, Bumble Bees, Foxes ...06/18/2019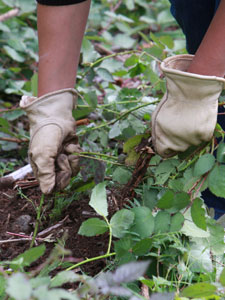 Activities
Are you interested in the types of wildlife living in our natural areas, how they survive, and how we can protect them? Great news, we have the workshop for you! We'll start this workshop hearing from Patti Bakker with Seattle Parks and Recreation about the types wildlife in Seattle's natural areas and how we can protect them through the Green Seattle Partnership's wildlife best management practices. After this discussion, we'll take a walking tour through Magnuson Park's beaver habitat with Elyssa Kerr of Beaver's Northwest to learn more about beaver's in Seattle's natural areas with the hope to see a few for ourselves.
Private Event
Adults only
27 out of 30 volunteers registered.
What to Bring
A notebook, pen, comfortable shoes for the walking tour, and appropriate clothing for the weather, as we will be outside.
Where to Meet
Magnuson Park, Building 30, Workshop Room
6310 NE 74th St, Seattle, WA 98115
Where to Park
There is ample parking around Building 30.

Several buses service this area - routes 62, 74, 75