Green Lake Park - Bird Habitat Consultation at ...05/21/2019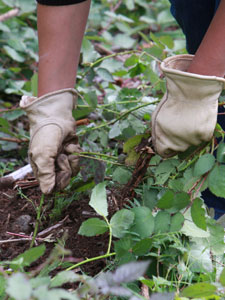 Activities
Join Seward Park Audubon Naturalist Ed Dominguez on a tour of the Green Lake restoration with the lens of bird habitat. Ed will show participants how to identify species/types of birds are using the park, how to be considerate of birds while also moving forward with restoration, and suggestions for improved habitat. These consultation are open to all Forest Stewards, so come meet some fellow Stewards and experience another restoration project.
Open to the public
All ages OK
11 out of 20 volunteers registered.
What to Bring
clothing suitable for the weather
Where to Meet
Parking lot immediately SW of the Aquacade. I will be standing by a bronze Subaru Outback with the licence plate SHASTA 1.
Where to Park
Parking lot across the street and southwest of the Aquacade.