Discovery Park - Wolf Tree Trailside Invasive ...05/25/2019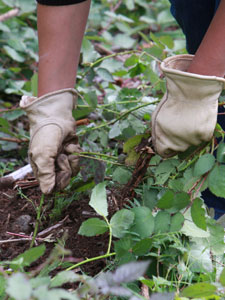 Activities
From alongside the edge trail we'll target 3 species: bedstraw, herb Robert and Himalayan blackberry. Come back next year to see what native species reclaim the ground. We'll take a walk through on the boardwalk through the wetland in spring.

click here
Open to the public
Adults only
5 out of 6 volunteers registered.
What to Bring
Water bottle. If you have a favorite pair of work gloves feel free to bring them, otherwise you're welcome to wear ours. We'll be working close to stinging nettle, so light, long sleeves will help.
Where to Meet
Near the north parking lot bus stop.

Corner of Illinois Ave and Texas Way.
Where to Park
North parking lot.