Powell Barnett Park - Powell Barnett summer prep05/27/2019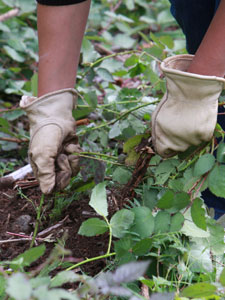 Activities
We'll be cleaning and mulching the planted area at Powell Barnett to prepare the new plants for the long dry season. We'll have a variety of jobs--from using trash pickers to clean up litter, to digging up invasives, to shoveling and carrying mulch, to (gasp!) picking up dog poop.
Open to the public
All ages OK
2 out of 15 volunteers registered.
What to Bring
Water and clothes you don't mind getting dirty.
Where to Meet
UPDATE: We'll meet at the picnic tables near the wading pool, which is at the southeast corner of the park.
Where to Park
Metro routes 8 and 3 stop right near the park. If you drive, there is lots of street parking around the park. The closest street to the meeting location is Jefferson.