Me-Kwa-Mooks - Microsoft - Day of ...09/13/2019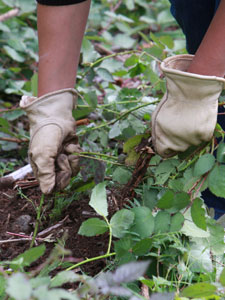 Activities
There are hundreds of young plants that will be needing water by then. Your group will make the difference helping them make it through to winter rains.

As we get closer to the event, we'll be seeing what other needs the forest has. That could mean anything from digging out blackberry roots to hauling woodchips for mulch, so we'll keep you posted.



Feel free to forward our website to participants: click here

Looking forward to seeing you all in the forest!
Private Event
All ages OK
46 out of 70 volunteers registered.
What to Bring
It's important for everyone to bring a water bottle. There's stinging nettle in some places, so it's a good idea to wear sleeved clothing. We'll supply the tools and gloves, but if you have a pair of gloves that you're comfortable with, feel free to bring them. If you're allergic to bees, please bring your EpiPen.
Where to Meet
The park's front lawn along the Puget Sound, 4503 Beach Drive SW in Seattle.
Where to Park
There's plenty of street parking. If you take a bus you'll be getting off at California & Alaska and walking a ways down hill.