Discovery Park - High School Reunion Habitat ...10/05/2019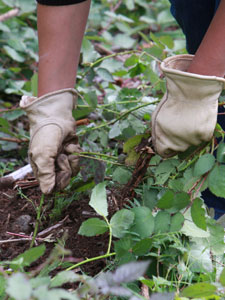 Activities
We'll be removing invasive ivy and mulching in preparation for the Fall planting season.
Open to the public
All ages OK
10 out of 40 volunteers registered.
What to Bring
Wear clothes you want to get dirty in. Long pants better than shorts because you may encounter occasional thorns. Definitely close toe shoes. We supply gloves and all the tools you'll need. Bring your own water
Where to Meet
The site is at the SOUTH end of the Discovery Park South Parking Lot. Parking any where in the South Parking Lot is a short walking distance. We'll have Green Seattle Partnership event signs so you can find us. Don't park at the Visitor Center parking (it is a mile away).
Where to Park
South Parking Lot of Discovery Park - entrance on Emerson just past the 4 way stop sign at Emerson and Magnolia Blvd.