Discovery Park - Seattle Academy/Mountaineers work party10/10/2019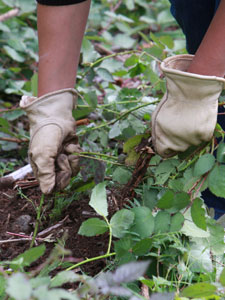 Activities
Please join the Mountaineers and Seattle Academy students as they contribute to the healthy ecosystem of a site in Discovery Park that has been undergoing intensive restoration for over 20 years. While waiting for Fall rains to allow a new planting season, we will be mulching 2018 plants and clearing ground for 2019 plants.
Open to the public
All ages OK
44 out of 50 volunteers registered.
What to Bring
A rain jacket, long pants, boots or strong shoes, water and snacks, gloves if you have them.
Where to Meet
Meet at the Discovery Park Environmental Learning Center at 3801 Discovery Park Boulevard. This is the only restroom close to the site. WE will then ride the buses up to the site for drop-off.
Where to Park
Buses will decide where they want to wait during the event, probably North Parking Lot. Other participants with cars need to park at the Environmental Learning Center or South Lot (off of Emerson Street) and walk to site.