Northacres Park - Northacres Nature Connection!10/10/2019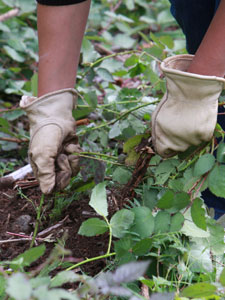 Activities
Join us as we embrace the change of seasons and the opportunity to give service to our forested park land. All are welcome so please join in the fun and know that we welcome all interested volunteers whether you have restoration experience or not.

You can expect to learn holistic forest restoration techniques from our experienced leaders which will include weeding, tending to young plantings as well as spreading mulch to prepare new planting areas for the Nov. 2nd Green Seattle Day event.
Open to the public
All ages OK
9 out of 15 volunteers registered.
What to Bring
Please bring your enthusiasm and a willingness to learn and dress in weather protective layers including long sleeves and pants to protect limbs. Also recommended to bring a full water bottle. Coffee, tea and snacks (fruit, energy bars, pastries) will be provided.
Where to Meet
Meet at the Spray Park/Basketball Hoop next to the Playground Restroom.
Where to Park
In the lot of of 1st Ave NE just south of NE 130th St.
Metro bus lines 345, 346 can be accessed about 1/2 mile from the park.