Jackson Park Golf Course - Plant-a-palooza at Jackson Park ...11/10/2019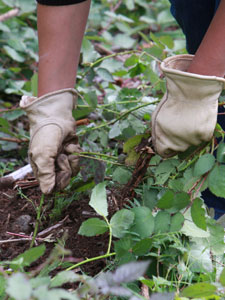 Activities
It's planting season, the best! We have LOTS of plants and need to plant them in pockets and patches along the trail. Help us tuck them into the soil so they can start rooting and readying themselves for the (eventual) spring.
Open to the public
All ages OK
6 out of 20 volunteers registered.
What to Bring
Come with a water bottle and lunch, and dress for the work and the weather: long pants and sleeves, raingear, shoes you can get dirty, maybe extra clothes to change into. We'll provide tools and gloves and snacks and extra water -- and lots of plants!
Where to Meet
Gather near the white sculpture, Bounty, outside the entrance to the Jackson Park Golf Course.
1000 NE 135th St, Seattle (turn west from 15th NE onto NE 135th and take a right at the top of the hill).
Stops for buses 347,348 from Northgate, 373 from U District, 65 from Lake City (or the UW light rail station) are close
Where to Park
There's plenty of parking in the open area outside the golf course parking lot.
Date & Time
November 10, 2019 10am - 2pm
Contact
JacksonPark Trail
info@jacksonparktrail.org
If something comes up, call or text Elly 206-679-0935.
Extra Info
View
Site Map