Lawton Park - Lawton Park planting prep ...10/19/2019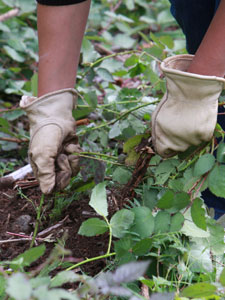 Activities
do fall planting prep and other restoration work at beautiful Lawton Park. End the event with a tour thru the park.
Open to the public
All ages OK
1 out of 16 volunteers registered.
What to Bring
water and a snack. Dress for out door work in layers with long sleeves and long pants. We may work around blackberry canes and nettles. this is a rain or shine event, please prepare. We provide tools and gloves. Under 18? please bring a completed youth waiver form
Where to Meet
near the toolbox where the paved path meets the trail from 25th ave w at the south end of the park. reference address 3721 27th pl w.
Where to Park
some street parking, close to #24, 33 and 31 bus routes
Date & Time
October 19, 2019 10am - 2pm
Contact
Barbara Downward
swordfern@hotmail.com
Barbara's cell day of event 206 617 0543
Extra Info
View
Site Map