Warren G. Magnuson Park - Waldorf Schools-Carbon Offset at ...11/16/2019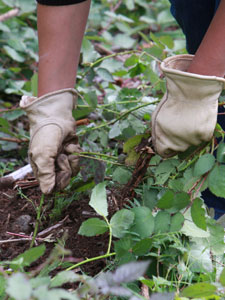 Activities
Habitat Restoration and Enhancement; an effort to bring this area back to a more natural environment for all to enjoy and feel safe. Learn more about GSP, how you can help, and understand further the focus of our project. We typically clear areas of invasive plants, prune/brush around existing native plants for better growth, plant a few native plants, and spread mulch to support healthy soil and plant growth. We will be planting native vegetation. Thank you for your time and interest.
Open to the public
All ages OK
10 out of 20 volunteers registered.
What to Bring
Safe footwear (boots if possible), favorite gloves if you have some, and dress for the weather and the work. Gloves and tools available on site.
Where to Meet
Meet in the grass field just behind 'Sail Sand Point' at the very north section of Magnuson Park.
Where to Park
Two locations. Park along Sand Point Way just north of 8001 Fairway Estates Dr. on the east side of the road. Bus #75 runs along this road and use the Mountaineer stop. Also, you can enter the park via the north entrance at 75th street, turn immediately left and go to the end and park near the 'Sail Sand Point' building. This restoration site is behind the SSP building.