Beaver Pond Natural Area on TC - Native Planting Party at ...11/10/2019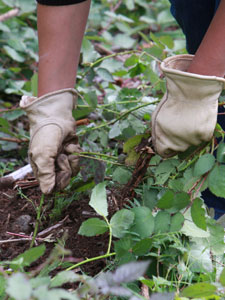 Activities
This is a "rebuild" project of habitat for our furry and feathered friends. Join us in planting native shrubs and trees along Thornton Creek at Beaver Pond Natural Area, a hidden treasure near Northgate Shopping Mall. Planting demo and safety demo included.
Open to the public
All ages OK
0 out of 15 volunteers registered.
What to Bring
Tools and supplies provided. If you bring your favorite tool, please mark it so we can get it back to you. Recommend wearing long slacks and sturdy shoes as the site may still be moist being near the creek. Please wear you gloves if you have them. Light refreshments provided.
Where to Meet
From I-5, take Northgate exit and head east on Northgate Way until 8th Ave NE. Then turn right and head south on 8th Ave NE. Meet at the entrance on the west side of 8th Ave NE, south side of NE 105th Street. Look for large pile of mulch in a trough off of 8th Ave NE and a signature, very tall Redwood tree....and the Forest Steward!
Where to Park
Limited parking in residential neighborhood. Recommend parking at Northgate Mall and walking across 5th Ave NE on NE 105th Street. When you get to 8th Ave NE, turn right off of NE 105th Street and walk a few hundred feet to the entrance.
Date & Time
November 10, 2019 10am - 1pm
Contact
Cheryl Klinker
aeacak@gmail.com
Contact Cheryl Klinker for further details or directions to site at 206-402-8660.
Extra Info
View
Site Map