North Beach Park - Planting and preparation for ...01/25/2020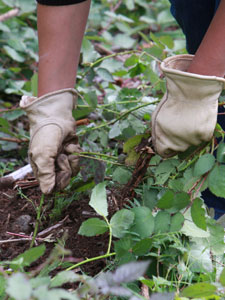 Activities
We will have a few trees and shrubs to plant. And the awesome thing is to be able to see the progress of plantings done for the past 4-8 years which are easier to view in winter when leaves have fallen.
Open to the public
All ages OK
11 out of 20 volunteers registered.
What to Bring
Wear clothes that can get wet and muddy. We will have tools and gloves for you.
Where to Meet
CHANGE TO MEETING PLACE -- We will be working on the south section of the park. Best to meet at 27th Ave NW at NW 88th St. This is a short deadend street that is best reached via 26th Ave NW
Where to Park
park on 26th Ave NW