Discovery Park - MLK Sunday in Discovery …01/19/2020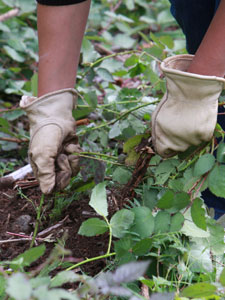 Activities
Use this occasion to help with a restoration project in Discovery Park that has been going on continuously for the last 24 years. Plant some native plants, remove some invasive grass and help mulch many plantings to survive next Summer's drought.
Open to the public
All ages OK
18 out of 20 participants registered.
What to Bring
Gloves, good shoes or boots for uneven terrain, warm clothes, even a raincoat, water and snacks.
Where to Meet
Discovery Park South Parking Lot just N of Emerson Street. After an short orientation, volunteers will walk to the work site about five minutes away.
Where to Park
South Parking Lot.