Cheasty GS: Cheasty Blvd - Cheasty Greenspace- Reclaim, Restore, ...02/15/2020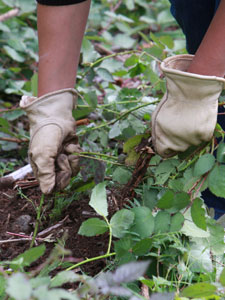 Activities
Friends of Cheasty Greenspace- Mountainview is a volunteer neighborhood group that has been working together since 2007, organizing neighbors to restore healthy habitat in our neighborhood woods, establishing access to this habitat for the local community, and promoting a sense of connection between neighbors and the natural world.
Individuals are supported in working at their own challenge levels, so all ages and abilities are welcome.
Open to the public
All ages OK
0 out of 50 volunteers registered.
What to Bring
Wear clothes and close-toed shoes that can get wet, muddy, and dirty. Tools, gloves, expertise, coffee and camaraderie are already here waiting for you.
Where to Meet
We meet at View Point Park in the Rainier Vista neighborhood in the Rainier Valley of Seattle at 9am. The physical address is 4209 28th Ave. S.
Where to Park
Why drive? Walk over in the fresh air or ride your bike; ride Link Lightrail to the Columbia City Station; or ride metro bus # 50 or 106 to the intersection of Alaska/Martin Luther King, Jr. BLVD. There is limited neighborhood street parking, too.
Date & Time
February 15, 2020 9am - 12pm
Contact
Volunteer CheastyGreenspace
info@cheasty.org
None
Extra Info
View
Site Map