Lewis Park - Lewis Park Restoration Event01/26/2020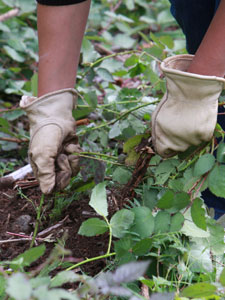 Activities
With all major projects in the park completed, we now can focus on maintaining areas of the park that are now seeing some overgrowth of shrubs that in some areas are encroaching onto the sidewalks and limiting viewing sight lines. This event will begin with cutting back and thinning of shrubs along 15th Ave. S. to open up areas for access to plant ground covers and to mulch.
Open to the public
All ages OK
7 out of 15 volunteers registered.
What to Bring
Working out in the elements requires the right apparel. Long pants and closed-toed shoes are required, bring a rain jacket just in case, we work rain or shine. Bring a full water bottle, we will have water available for refills and provide granola bars for a snack. Tools, gloves, and training will also be provided. All volunteers under 18 are required to bring a Youth Waiver Form before participating in their first work party. This form can be found on the log in page for registration.
Where to Meet
1120 15th Ave. S. Meet at the main entrance to the park at the junction of 15th Ave.S and 14th Ave, S. The Pac Med bus stop, routes #36 and #60, is just to the north of this location. Look for the Welcoming Boulder at the entrance.
Where to Park
Park along Golf Dr S. / 15th Ave. S., across from the Pac Towers.